AN UNATTENDED WORK HORSE WHO HAS HIS HOOVES TRIMMED GETS VERY EXCITED
Shane, who spent the initial part of his life as a workhorse, is the subject of the following tale. This wonderful creature worked all day long and had a difficult existence. When Shane was saved by Colby's Crew Rescue, it was discovered that he was incredibly underweight for a horse of his size.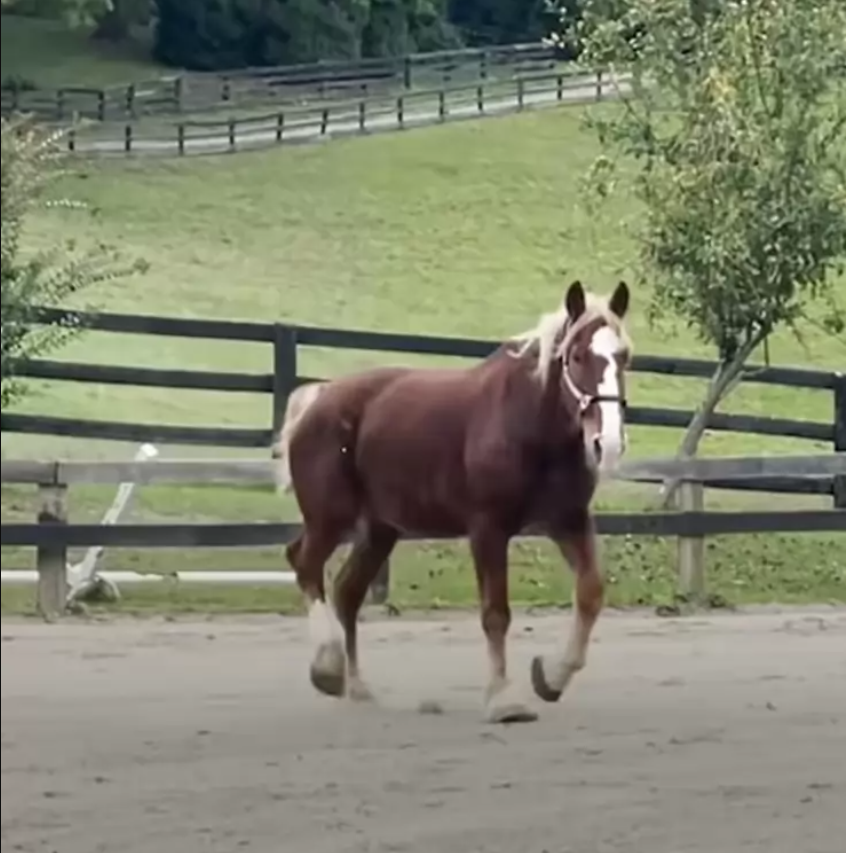 Because of his very large hooves, he was unable to walk correctly. They were described as "just like flippers," so he had to move carefully around them. This poor horse wasn't even able to stand. Thankfully, Colby's Crew Rescue was able to save Shane as soon as possible from being put down.
The 10-year-old horse was discovered to still have a lot of life left in him; all they needed to do was fix his feet. His hooves were in such bad shape that the poor horse could not raise them. It was painful to pick one up to groom it. But he successfully completed his first trimester.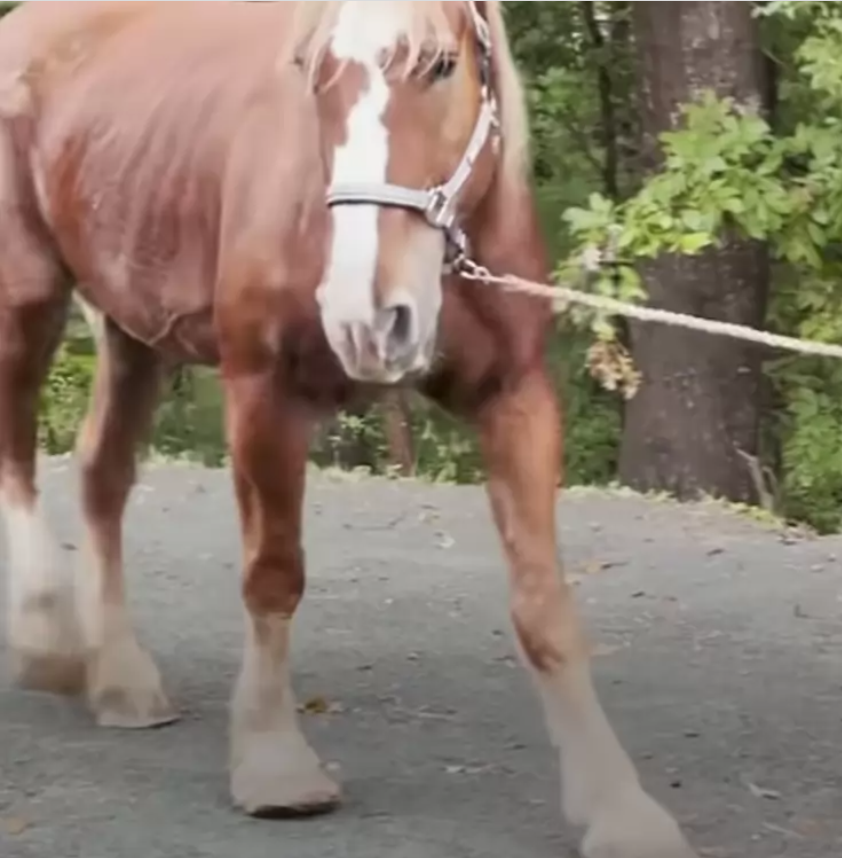 You could see he could walk more easily as soon as he went outside to test out his new feet. When the rescue team first saw him run, they were overcome with emotion.
The fact that Shane was in the hands of people who loved and cared for him made him delighted. One of the crew members commented, "He's certainly one of the most grateful horses I've ever seen."
The Big John initiative was started by the rescuers once they recognized they needed to start saving more horses. Its goal is to make sure that no workhorse is dumped after a life of hard labor. Colby's Crew Rescue has saved about 80 horses, 60 to 70 percent of which were being used as workhorses. They also protect other adorable animals, including mules.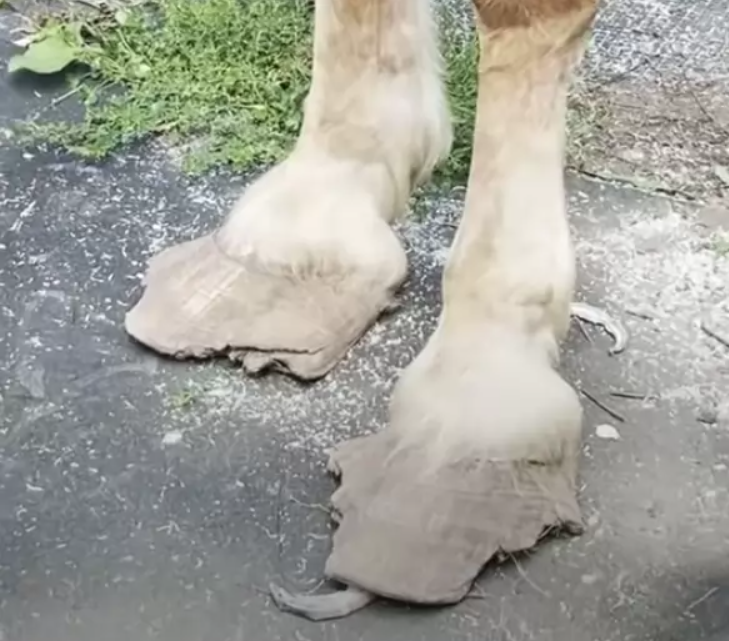 We want to go for the horse that has no choice but to be saved by us, the rescue team said. Many of them require either physical or mental rehabilitation. They need need time to be acknowledged and the reminder that wonderful people exist.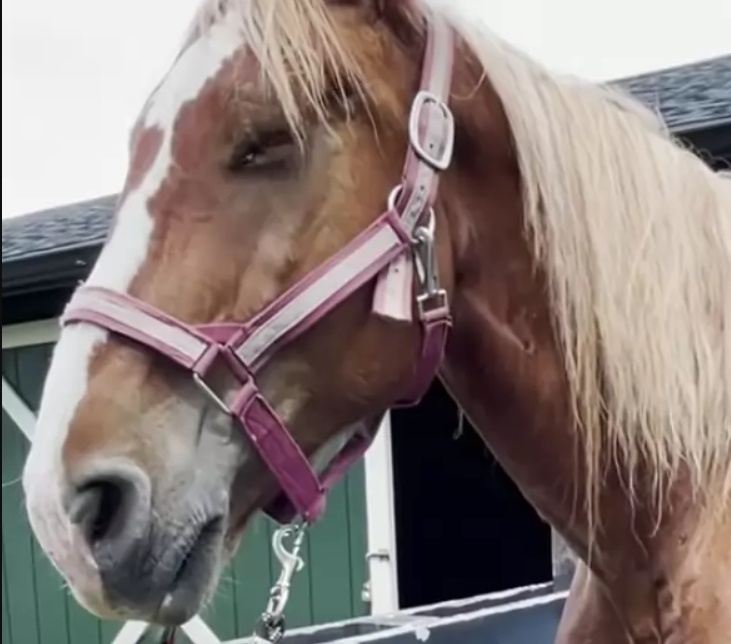 While the horses are allowed to remain on the rescue organization's ranch, Colby's Crew Rescue strives to find their rescues permanent homes.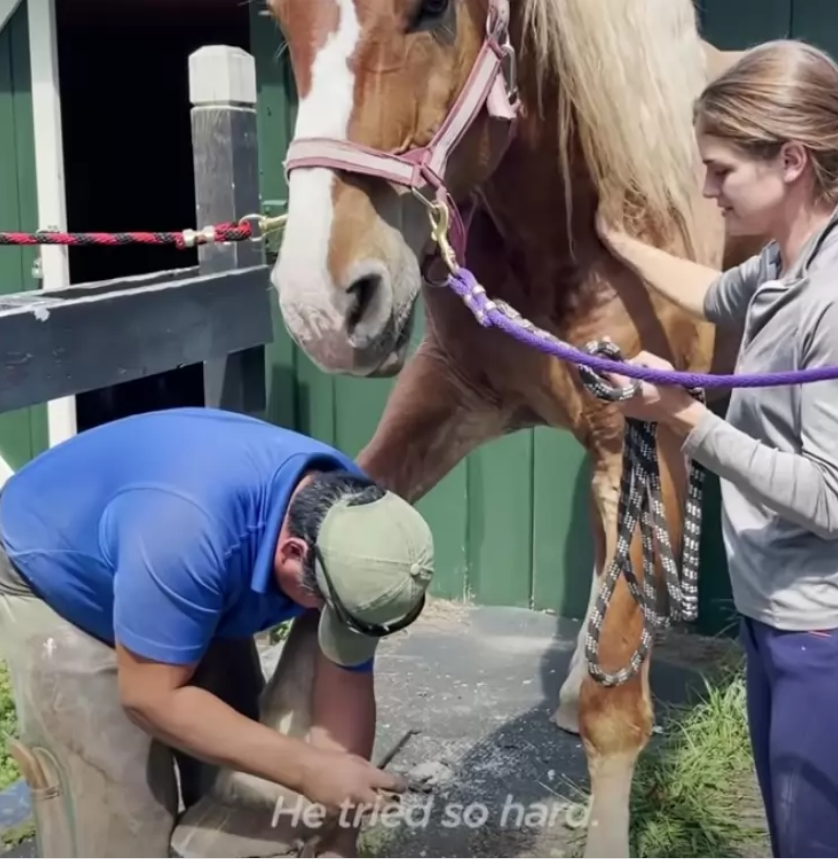 "Seeing them come around is both emotional and rewarding," a rescue crew member said. "We have poured our hearts and souls into horse rescue." It's all worth it when you look back and realise how many horses we've saved.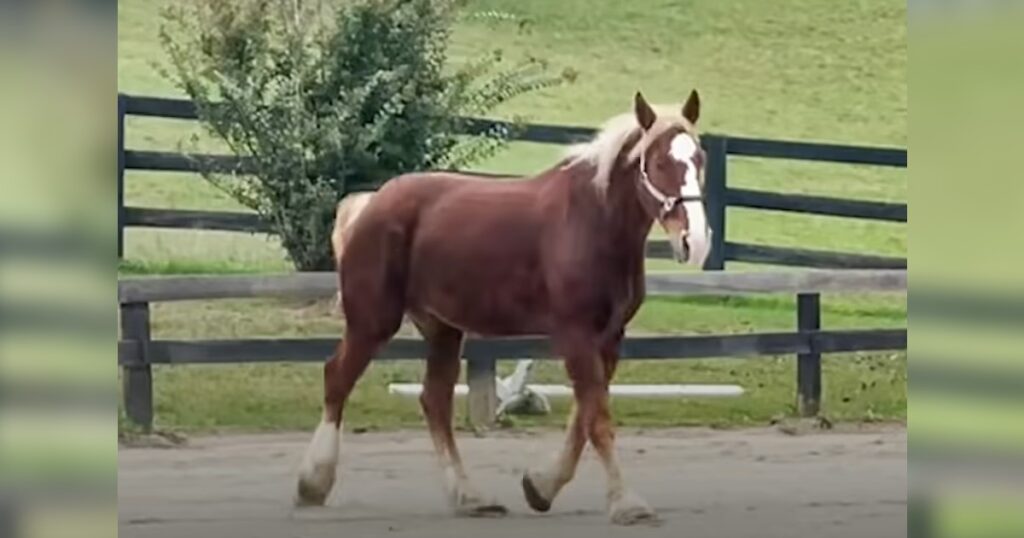 CHECK OUT THE VIDEO BELOW FOR MORE INFORMATION, LET US KNOW WHAT YOU THINK OF THE VIDEO, AND SHARE THE VIDEO ON SOCIAL MEDIA!