Giant Rescued Gorilla And Wild Bush Baby Share A Soul Moment
When it comes to unlikely friendships, the animal world is always amazed. In fact, the giant 450-pound gorilla, which shares some gentle moments with a 0.5-pound wild bush baby, is definitely a sight to see.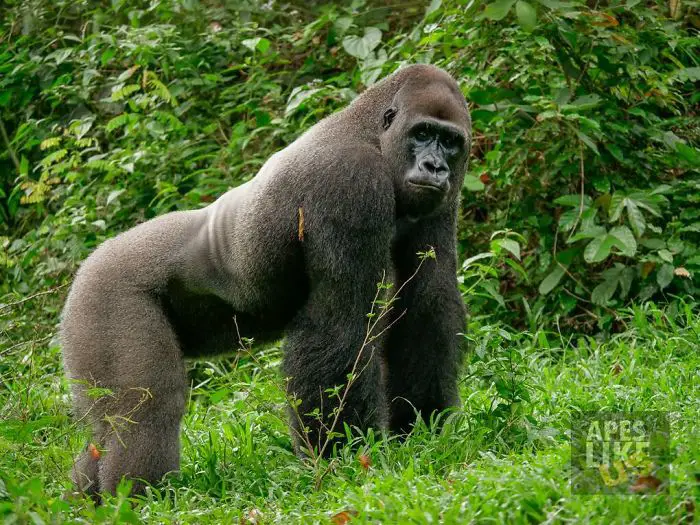 Cameroon's Ape Action Africa is home to more than 300 rescued animals. This is a sanctuary specializing in the conversation and protection of endangered primates such as gorillas, chimpanzees and monkeys. The Bobo-Western Lowland Gorilla was one of the first residents at the center, founded in 1996. The giant male came to the sanctuary at the age of only two after his mother died in poaching. And Bobo was far from the strong dominant male he is today.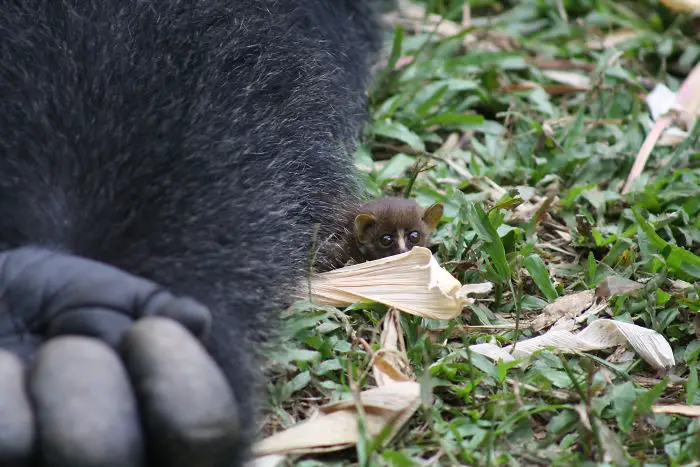 Although seemingly such a fearless creature, Bobo is just a gentle giant. And recently even the keepers of the sanctuary marveled at his gentleness. During a morning check, the caretakers couldn't believe their eyes as they saw Bobo sharing a good time with his newest and most unusual friend, Wild Bush Baby.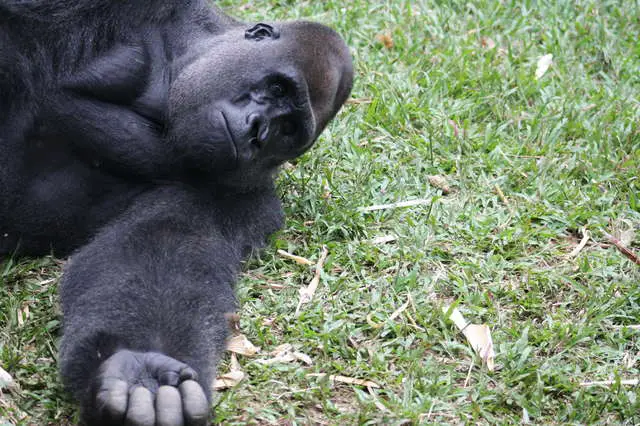 "Our Silverback Gorilla Bobo has made amazing new friends this week-Wild Bush Baby!" Ape Action Africa wrote in a Facebook post. "The caregivers were surprised at how carefully he treated it when he saw him hugging a small primate during the morning check."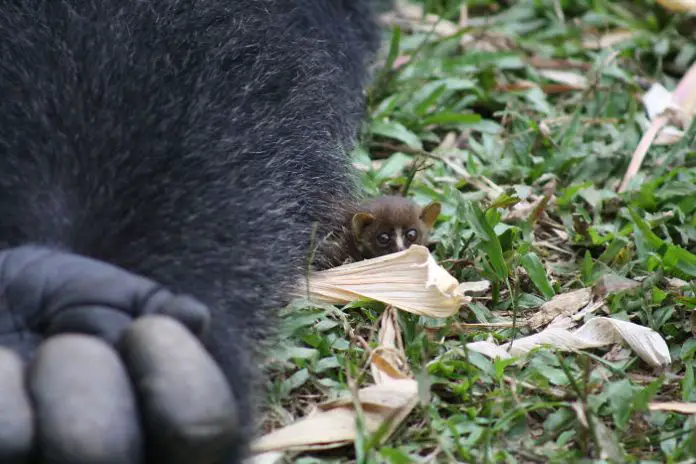 Perhaps the little creatures lived in the enclosure of Bobo's group. Still, it's fascinating to see how he treats his huge neighbor very kindly. "Bush Baby showed no fear of Bobo," Elissa O'Sullivan, a spokeswoman for Ape Action Africa told Bored Panda. "He moved around his body and spent time hopping around in the open patch of grass before deciding to return to Bobo."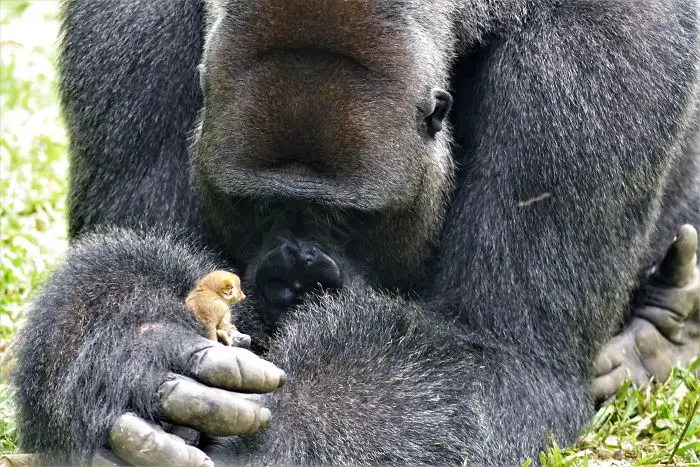 Wild bush is generally nocturnal, so it was more fun for the caretaker to see herds of gorillas and their cubs hanging out in the undergrowth in broad daylight. "The bush babies are usually nocturnal and are very difficult to see during the day," said one employee. "We have never seen a wild primate interact with a rescued at Mefou Sanctuary."