Lions Playing In The Snow At Colorado's Denver Zoo
Lovely moments when the lions at the Colorado Denver Zoo set their feet on the snow for the first time, and they seem to love it. The lion brothers Kito, Bahati, Jasiri, and Usiku recently decided to take advantage of the nearly two feet powder blanket that recently covered their enclosure. A video of majestic lions playing in the snow was recently shared on social media.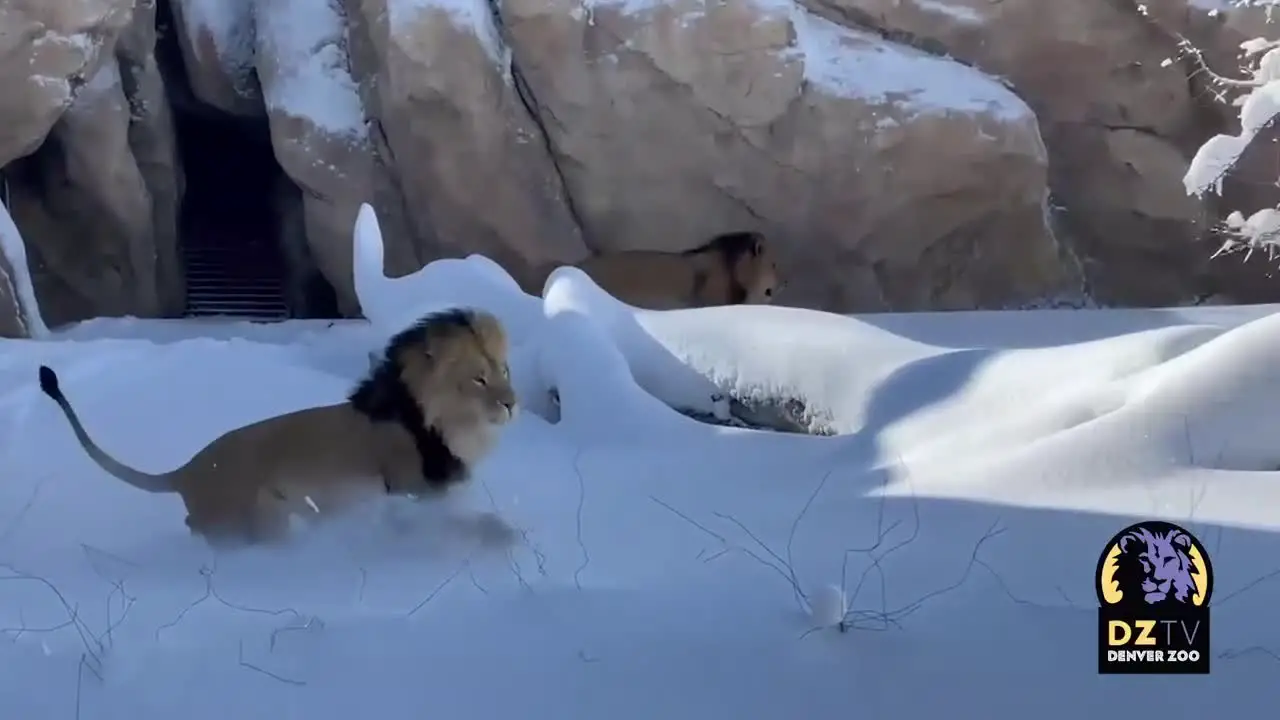 It's not a common sight to see lions roaming in the snow, but they seem to enjoy it. As you can see from the footage below!
"Lions spend most of their day looking for a way to cool off," wrote the zoo. "That's why our lions love snow!"
Not only the lions want to pique their curiosity about the soft white coat, but also other native African animals. However, hyenas or wild dogs only like to admire it from a distance.
"Our residents feel brave enough to examine their surroundings," the zoo wrote on Facebook. "In Africa, lions spend most of the day trying to figure out how to stay cool, so it's surprising that our lions love the snow because they can do whatever they want without getting too hot!"