LL Cool J Turns 55 – He Did Not 'Abandon' His Wife, Became Her 'Rock' & They Put 'God First'
'NCIS' star James Todd Smith, better known as LL Cool J, turns 55 today!
LL Cool J stood by his wife, Simone Smith, and became her "rock."
LL Cool J and Simone have been in dire straights together. Now, they work together as proud parents.
The rapper and "NCIS" star James Todd Smith, or LL Cool J, as he is professionally known, is celebrating his 55th birthday today! The rapper is celebrating with his family, most likely enjoying the day with his loving wife, Simone Smith, on his arm.
LL Cool J and Simone have had quite the love story during the years they've been together. They've seen the bad sides of life while staying at each others' sides, and they can boast that they have one of the most enduring relationships in Hollywood.

LL Cool J and Simone met through one of the rapper's friends when he was only 19. The actor remembered that his friend offered to introduce him to his cousin, and LL Cool J paused but eventually agreed. When he saw her for the first time, his attitude changed instantly, and they started dating shortly after.
He was willing to do almost anything for his beloved Simone.

The pair dated for eight years before LL Cool J decided to make things official in 1995. Simone and her husband had their wedding celebrations and settled into their life together, and they have remained happily married for 28 years. Simone said compromise and a shared spirituality keep them together.
How Did LL Cool J Support his Wife Simone?
Despite their many happy years together, Simone and LL Cool J have seen some tough times as well. When his wife was diagnosed in 2004 with a rare form of bone cancer called chondrosarcoma, LL Cool J stepped in and took care of her. He told her visitors not to cry, saying, "Because you need positive energy."
LL Cool J prides himself on being an excellent father who invests time and energy into his children.

He was willing to do almost anything for his beloved Simone. When doctors told them they would need to replace Simone's tibia bone with her left fibula, LL Cool J offered to give her his fibula instead. In the years following Simone's operation, recovery took time and effort. Nonetheless, her husband stuck with her. He commented:
"You don't abandon someone in that fox hole. You gotta be there in that fox hole with them."

After slowly learning to walk again over the span of a few years, Simone recovered tremendously. She has also been entirely cancer-free ever since. She called her husband her "rock" during the entire ordeal, especially since he put his promising music career on hold for her.
How Does LL Cool J Sacrifice for His Kids?
Simone and LL Cool J share four children, Najee Smith, 33, Italia Smith, 31, Samaria Smith, 27, and Nina Simone Smith, 22. LL Cool J prides himself on being an excellent father who invests time and energy into his children. He also said that he believes parents should always be willing to sacrifice things for their children.
He explained that, as a dad, he should be willing to endure much for the sake of his kids, and he has to give certain freedoms up so his kids may have better lives. He explained it by saying his daughter loves dogs, but he's allergic to them. Nonetheless, he got her a dog and endured the allergies so she could be happy.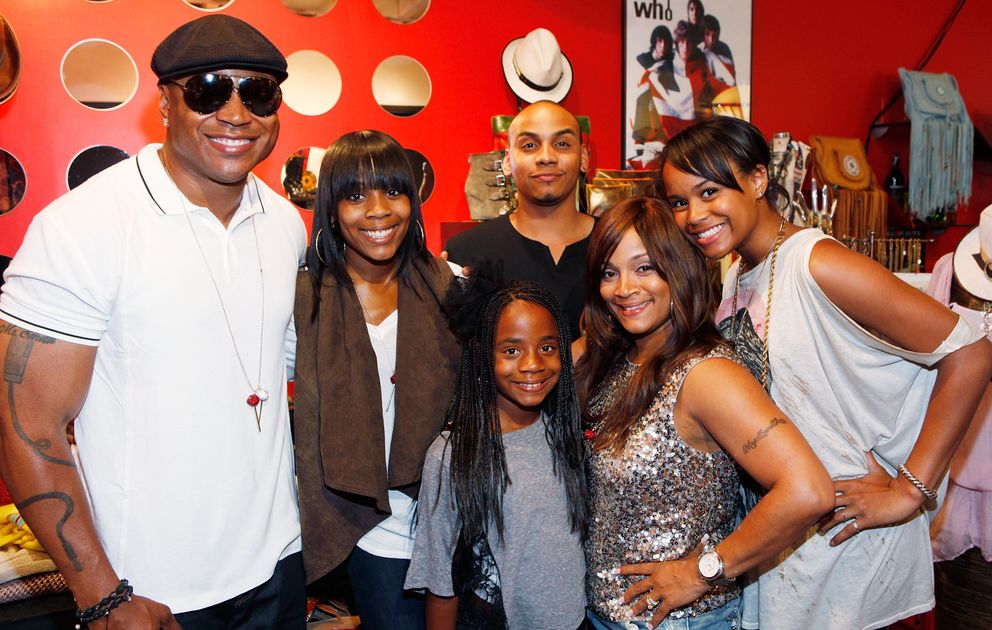 However, the father of four also said he refuses to raise spoilt children. Although he wants them to be happy, he also wants them to be independent and contributing members of society. He encouraged his kids to perform to the limits of their abilities, yet he was always there to support them when they needed it:
"I won't allow anyone to set the bar for them, you know. I put my hands on them and tell them look, you be who you want to be. You don't have to be something that's like LL Cool J in order to be a success and don't allow the world to force you to believe or make you believe that that's what you have to be. You be who you want to be. Just be successful."

As a family man, LL Cool J is a caring, devoted husband and an involved father who tries to lead by example and support his kids where he can. He mentioned that he wants his kids to believe in themselves and have dreams to strive for.