Police Officer Rescues Donkey From Busy Highway And Drives It To Safety In Patrol Car
Robin Strader of Norman, Oklahoma, was driving in the middle of a busy freeway and found something really unusual. A frightened donkey walked along the road. The woman immediately stopped her car and she jumped to rescue the terrified creature, but not until she reported it to authorities.
After some time, officer Kyle Canaan of the Norman Police Department arrived at the scene. Meanwhile, Robin somehow managed not to disturb the donkey. At first, officer Canaan did not know how to handle this completely unusual task, but he soon figured it out. The woman offered to adopt a donkey named Squishy at her home a few miles away. However, because it takes too long for the proper vehicle to arrive, officer Canaan decides to give Squishy a lift. An invitation that Squish gladly accepted.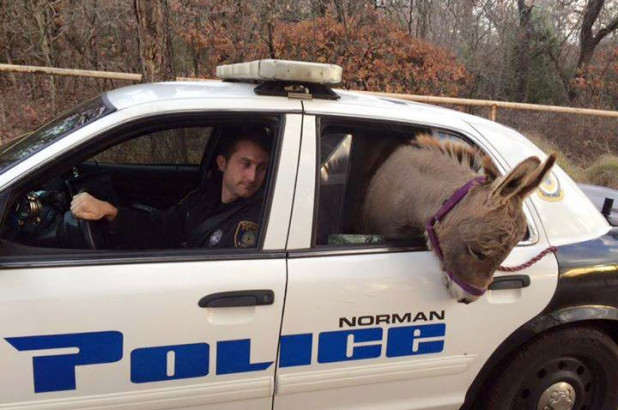 "Our officers encounter the unexpected on a daily basis while on duty," the Norman, OK Police Department wrote on Facebook. "This morning, Officer Kyle Canaan answered a call about a donkey roaming the 8100 block of 120th Avenue NE. To ensure the animal's safety, he helped transport the donkey to a nearby home to keep it safe until its owner is found. It's not that every day you see a donkey in the back of a police car!"
The rescued donkey didn't refused to get into the back of a patrol car, a space usually reserved for outlaws. Moreover, the two got along very well and they even had a lot of fun along the way. Well, except for one thing. "It used the restroom in the back of my police car," Canaan told KFOR. "I mean, I must have got it right after breakfast, because there was a lot."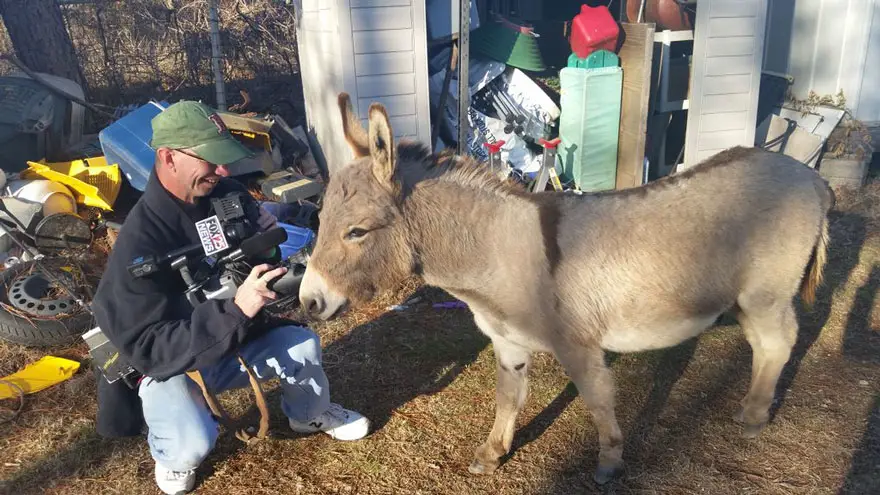 But most importantly, Officer Canaan brought the four-legged passenger safely to Robin's house. And he showed interest in accepting if no one was willing to accept it.