The Deer Mother Rescuing A Fawn Frozen In Fear On The Road
It is a delightful moment when a young deer is terrified and trapped in the middle of the road, a deer mother rescues a fawn. The caring mother deer eventually persuaded the baby to move on and both headed for the bush. The driver witnessed the whole scene and even filmed it on camera.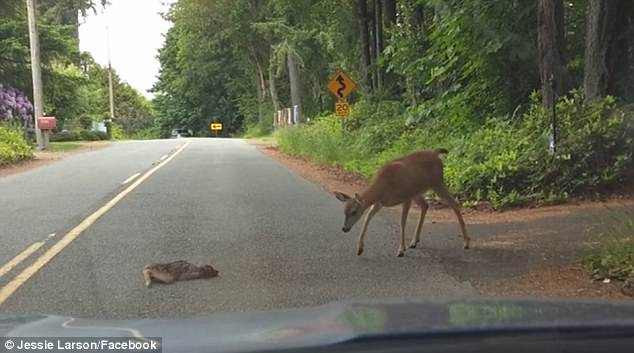 Jessie Larson was driving on the highway to Port Orchard, Washington, when she ran into a small deer. A fairly small one was lying on the road and seemed immobile. Jessie initially thought she might get hurt and got out of her car and tried to help her poor animal. But a few seconds later she spotted the fawn's mother and immediately pressed the record button.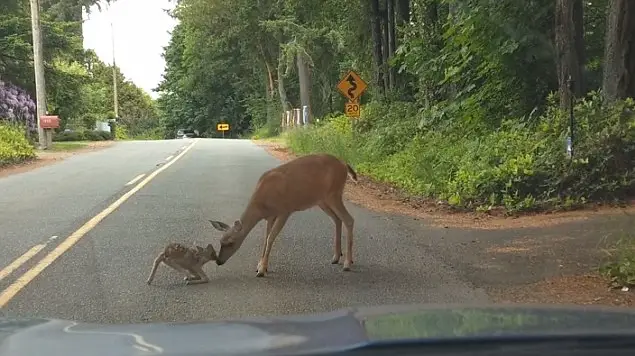 The deer mother approached the frightened little child cautiously. The driver noticed the deer and soon turned off the car's engine so as not to frighten the deer. Then the lovely deer started to hug the bewildered fawn. Not long after, the little one got up and they both walked into the woods.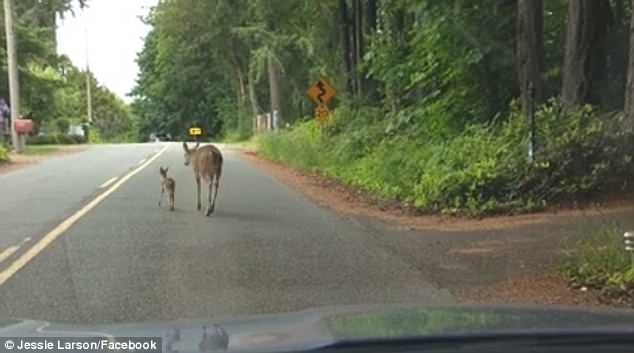 "Maybe the fawn was so scared that he just lay down on the street," Jessie said. "I parked my car so that they could take some time to settle down. After a few seconds, mother deer came out and advised her baby to get up and walk."
Here is the heartwarming scene!